DIY Cloth Face Mask free template by ALL YOURS
Making a cloth face mask is something you can DIY at home.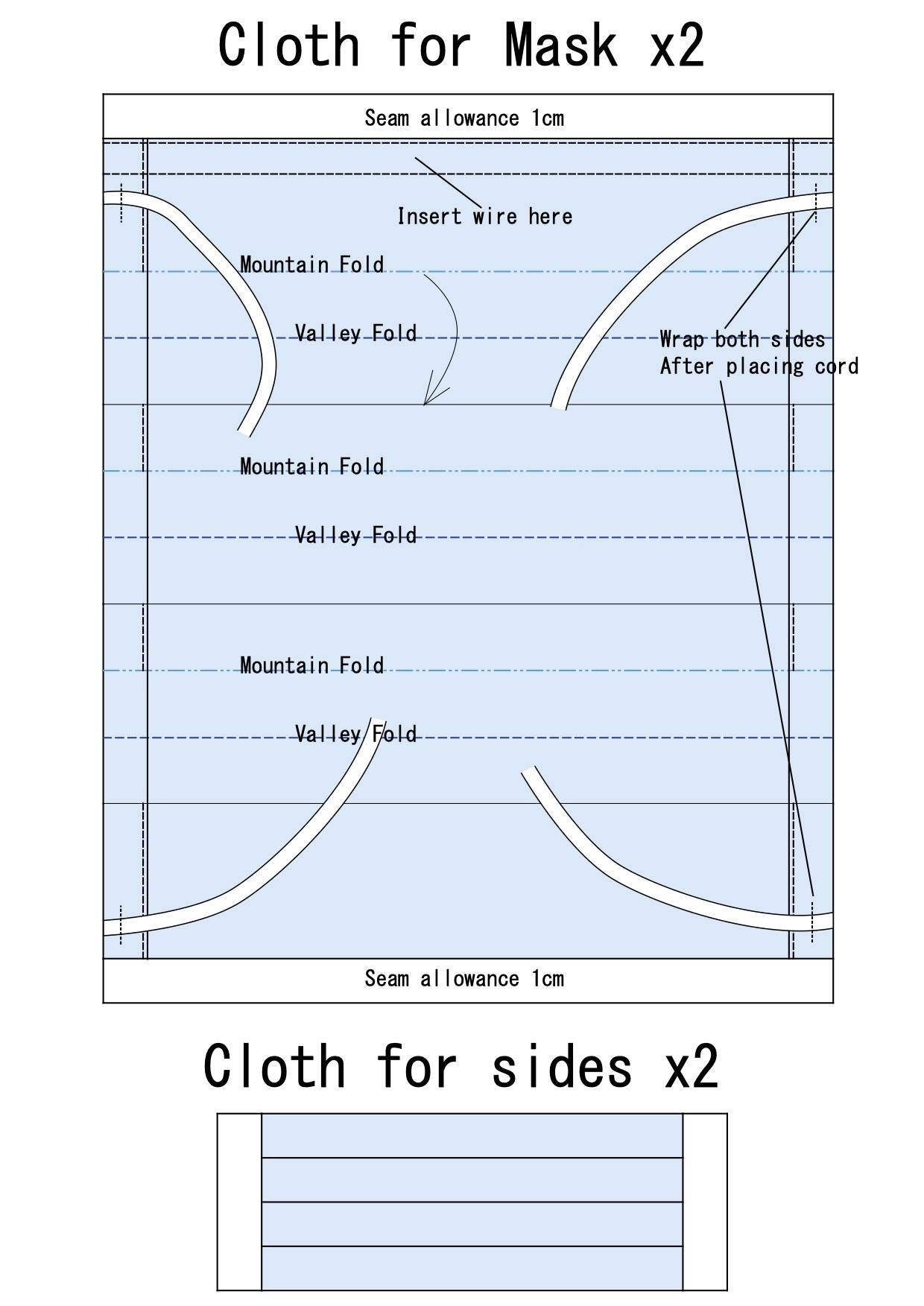 We have been producing masks to slow the spread of coronavirus (COVID-19), but we are currently producing at full capacity and still cannot meet the full demand.. To help solve this worldwide shortage of masks, we decided to share a how-to guide to make cloth face masks. All you need is a piece of cloth, needle, and thread. We hope this guide will help you in securing your own safety and others' as well.
*Wearing a face mask is not a guaranteed way to prevent infection, but it can lower the risk if you are going to be in close contact with others.
What's included in this article
Design outline and instructions

Design pattern

How-to video
All data can be found here (in English and Japanese)
https://drive.google.com/drive/folders/1Jv1zTiKvdJFnoEnu4hwnpYFWd0yvr6qG?usp=sharing
How-to video can be found here. (in English and Japanese)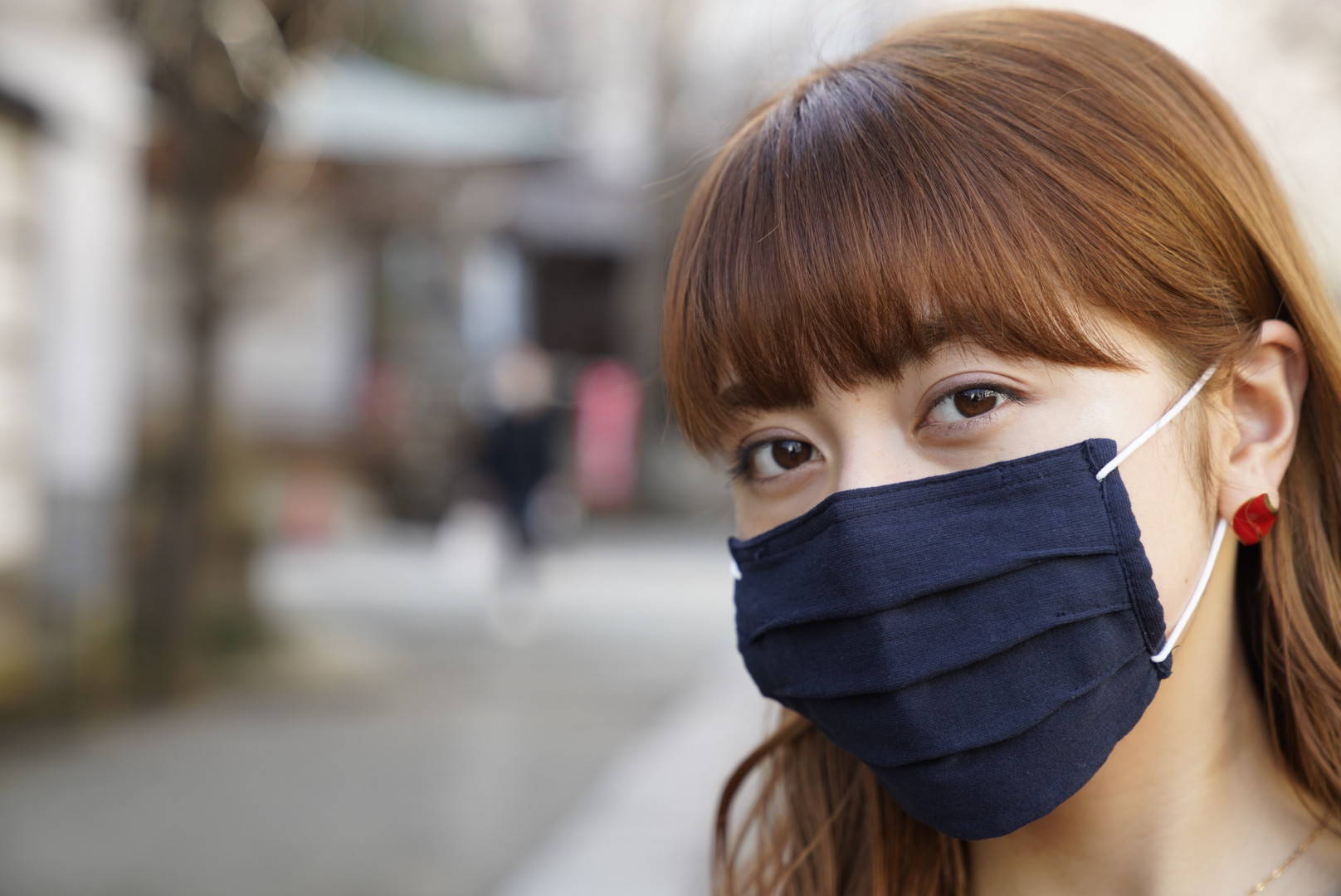 Why ALL YOURS is creating this how-to guide?
While you can expect better hygiene and filtration from disposable masks than ones made from cloth, it does offer better protection than having no mask at all. Satoshi Kimura, the co-founder of ALL Yours wanted to support society in any way he can.
"A lesson we can learn from this shortage of masks is that anything can happen in a time of crisis. Back in March 2011, when the Great East Japan Earthquake struck, I was stranded in the city and couldn't get back home. I was helpless and had no idea what was going to happen."
Experiencing this earthquake made him realize the importance of having DIY skills to survive the crisis, and he hopes to help you acquire the skills to survive and endure the current situation.
All the work is licensed under Creative Commons (CC BY-SA 4.0)
You can change, tweak, and/or build upon the downloadable content above (design outline and pattern) even for commercial purposes under the Creative Commons Attribution ShareAlike (CC BY-SA) license.
Please read the points below and license text before using the content.
Secondary use: If you are going to use text, pictures, and other data on this page on your blog post, social media posts, video, etc., please credit the original distributor, ALL YOURS CO.,LTD, and add a link to this page.

If you are sharing the content on social media, please credit ALL YOURS CO.,LTD and link to this page.

The design outline and mask pattern can be modified.

To publish the modified pattern and outline, it has to be released under the Creative Commons license "Display-Inheritance 4.0 International (CC BY-SA 4.0)". In this case, it would be appreciated if you could include the link to this page and specify the changes to the design.

*You do NOT need to ask ALL YOURS CO., LTD for permission to use the data. Feel free to use it under the terms of the Creative Commons License (indication-International 4.0).
CC BY-SA
©︎ALL YOURS CO., LTD 2020
Mask by ALL YOURS CO., LTD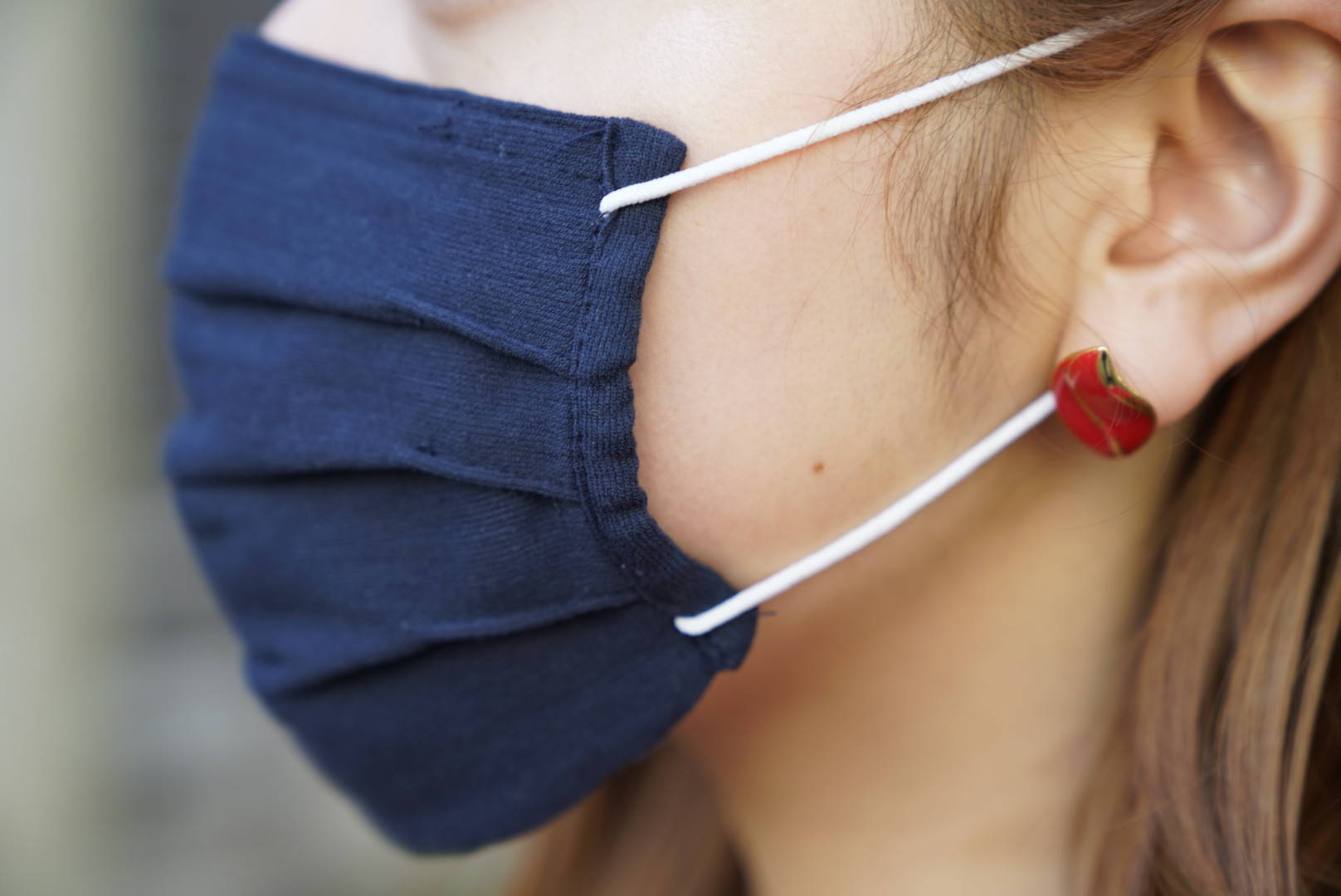 ©︎ 2020 ALL YOURS Co., Ltd All Rights Reserved.
翻訳協力:世界へボカン株式会社/Sekai he Bokan Inc(https://www.s-bokan.com/)
英語圏の越境EC・BtoBマーケティングに特化したWebマーケティング会社
日本と世界の架け橋となり、「日本の魅力を世界に伝える」事が我々のミッションです。海外向けWEBマーケティングを通じて日本の魅力を伝えることで、日本の発展に貢献します。
英訳担当: 加納宏徳 / Hiro Kano(https://twitter.com/hirokano123/)
---